By Mick Lochridge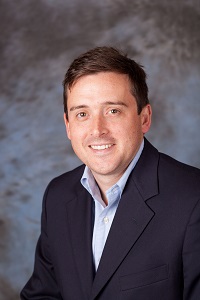 John Evans, a member of a longtime Florida farming and real estate family, turned his light bulb of an idea into a money-making venture by connecting property owners with folks looking to lease land for everything from cows to crops to camping.
His company's website, LandLeaseExchange.com, provides a space for landowners to post photos and descriptions of property available for lease. For example, a 544-acre farm near Wildwood has four wells and is suitable for growing onions, peanuts and watermelons. In Volusia County, there is a 200-acre cattle ranch with fencing and cow pens. In the coastal bayous of Louisiana, a hunting and fishing lodge offers a haven for both sportsmen and nature lovers.
From his job in agriculture real estate as vice president of Maury L. Carter & Associates in Orlando, Evans was in the perfect position to see the opportunity for creating the new business.
"We get hundreds, if not thousands, of unsolicited phone calls a year on the properties in our portfolio from individuals and companies looking to lease or rent our properties for various reasons," he said. "I recognized this enormous need and demand for private land use. But I also recognized something else. Landowners of all types are constantly looking for ways to make additional income or generate new revenue streams on their land."LLX logo

So he created a way for the two parties to connect, launching the website this past spring. The service is available in every state, and there are nearly 40 listings, most in Florida. The cost is $75 a month to list a property; there is no charge to visit the site and search for land. FFVA members can receive a nine-month free trial with discount code FFVALLE17.
"No property is too small or too big," said Evans, president and CEO of Land Lease Exchange. "Lease all of your land or just a portion."
One of his clients is Lykes Bros., an agribusiness with land in Florida and Texas. The company listed three Florida properties on the exchange, two for hunting leases in Glades County and a preserve with a lodge suitable for company retreats and family gatherings in Glades County.
"We have had tremendous interest in both of the hunting lands, and we are in the process of leasing them," said Mallory Lykes Dimmitt, vice president of strategic development for the company. She added that other lands, including property in west Texas, would be evaluated for including on the exchange.
That fits right in with Evans' plan.
"We provide something that has never existed, a marketplace where landowners and land users can connect," Evans said. "It's a service that has not been available and that is in huge demand by both."
Most of the initial land posted for leasing centers on traditional farming. Yet Evans said he expected interest to build for recreational and other uses.
"Livestock and production agriculture crops are just the beginning as these sites are in huge demand for leasing across our state and country," he said. "But there is an enormous segment of our population looking for recreational opportunities too, such as hunting, camping, horseback riding." Landowners also can post their agri-tourism properties.
Evans, 32, is a 2008 graduate of the University of Mississippi with a degree in real estate finance. A seventh-generation Floridian, he lives in Winter Park with wife Ann and son Jack, 1.
His family's companies are Nelson & Co. Inc. and Evans Groves, based in Oviedo. His family has been farming since the 1880s in Florida and grows citrus and blueberries.
"My family is in agriculture and real estate. I love both," he said. "I also love hunting and the outdoors. I wanted a career that would meld all of those things together, which landed me with my current position in the agri-real estate industry. And that led me to LandLeaseExchange.com."
Article courtesy of FFVA